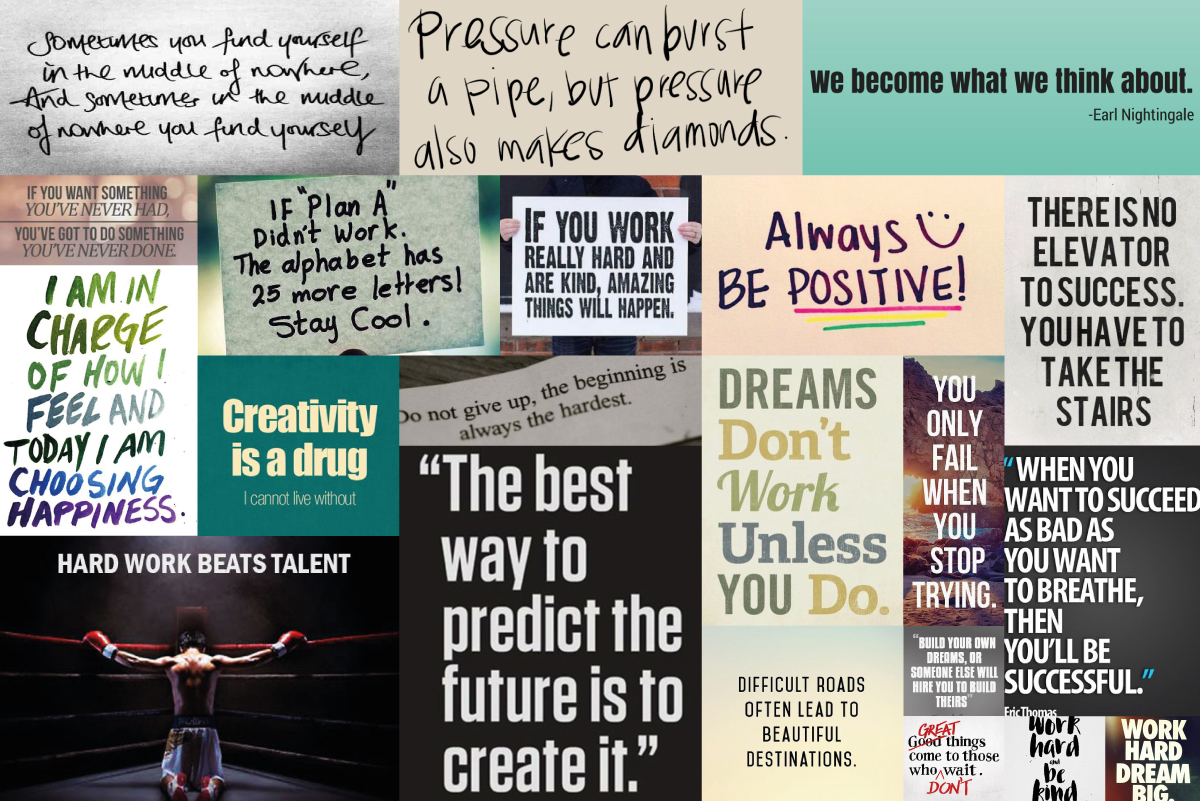 Inspirational Quotes… are they just meaningless words?
Motivational and inspirational quotes serve to inspire readers to change their perspective and transform their lives for the better. Inspirational quotes have been posted online for years, and the popularity has spread like an epidemic. Admittedly, many of these quotes are comical and entertaining and I acknowledge that some quotes are appropriate and inspiring. After all a large bulk are taken from pioneering and intuitive individuals, many of which have seemingly "made it" – where's the harm in passing on their pearls of wisdom?
A large amount of these "positive quotes" have reduced many difficulties of life into clichés and Yodaesque sentences – many of which leave you bewildered. The authors appear to be in good place, personally, professionally and no doubt spiritually. But I find some of the "advice" is rather blasé. It's like telling someone going through depression to "cheer up" or the wealthy telling those less fortunate that "money doesn't buy you happiness".
In an article by Deniz Sidali, M.A. a staff therapist at The Albert Ellis Institute in New York, she commented on some of the pitfalls of inspirational quotes. They can provide a false sense of hope and instil the belief that people should wait for some divine intervention. Generic quotes such as "things can only get better" do not really educate people on how to go about solving serious issues, nor does it acknowledge the worst-case scenario that things could possibly get much worse.
I also wonder if some of those who systematically post these quotes have become obsessed? Have they lost the ability to think and speak for themselves? Do these spend days searching the internet for them? There are numerous articles online, where psychologists have conducted studies on those who post inspirational quotes. The study, entitled "on the reception and detection of pseudo-profound bulls***t" has found that those who persistently carry out this exercise have lower levels of intelligence. You can read more by clicking this link.
Are we taking some of these quotes out of context? Here is a popular quote by Richard Branson:
"If someone offers you an amazing opportunity and you're not sure you can do it, say yes – then learn how to do it later."
Of course people with a degree of intelligence will know there are boundaries to this statement. However, it makes you wonder if some people have taken this quote literally. I dread to think how many inexperienced and untrained professionals are out there?
I also notice that he says IF someone offers you an amazing opportunity – IF not WHEN. We are constantly reminded through these inspirational posts, to think positive and positive things will happen. Yet the man has the presence of mind to know nothing is guaranteed and there are no certainties in life. A controlling factor in the quest for success is the world of business, which is aggressive and it's hard to ignore the presence of bribery, corruption and nepotism.
History has taught us that people are recognised and remembered because of what they did, not just what they said. This applies to everyone, not just the famous. Actions prove who someone is, words just prove who they want to be.
I live in a country that once practised "botho" which basically means being good to one another and helping each other – unfortunately, botho has all but gone. The spirit of botho is not part of my culture, but I try to practise it. I receive unsolicited request from people looking for jobs and aspiring designers asking for feedback on their CVs or their artwork. I respond to every single person and give practical advice honestly and freely – good or bad. Maybe one day those individuals will do the same for someone else?
A positive attitude does contribute to success, but it's also a combination of hard work, support and a huge dollop of luck. We hope for the best and do what we can to clean the fan after the proverbial poop hits it. I just find the majority of inspirational quotes have become meaningless and disingenuous. Most of us try to stay calm, focused and be productive, but a positive outlook is only sustainable when things are going your way.
The majority of people don't need recycled and ambiguous sentences; they need support and that huge dollop of luck… myself included. Why can't we take a more pragmatic and direct approach? Why do we feel the need to accept these positive quotes instead of working on changing lives without them?