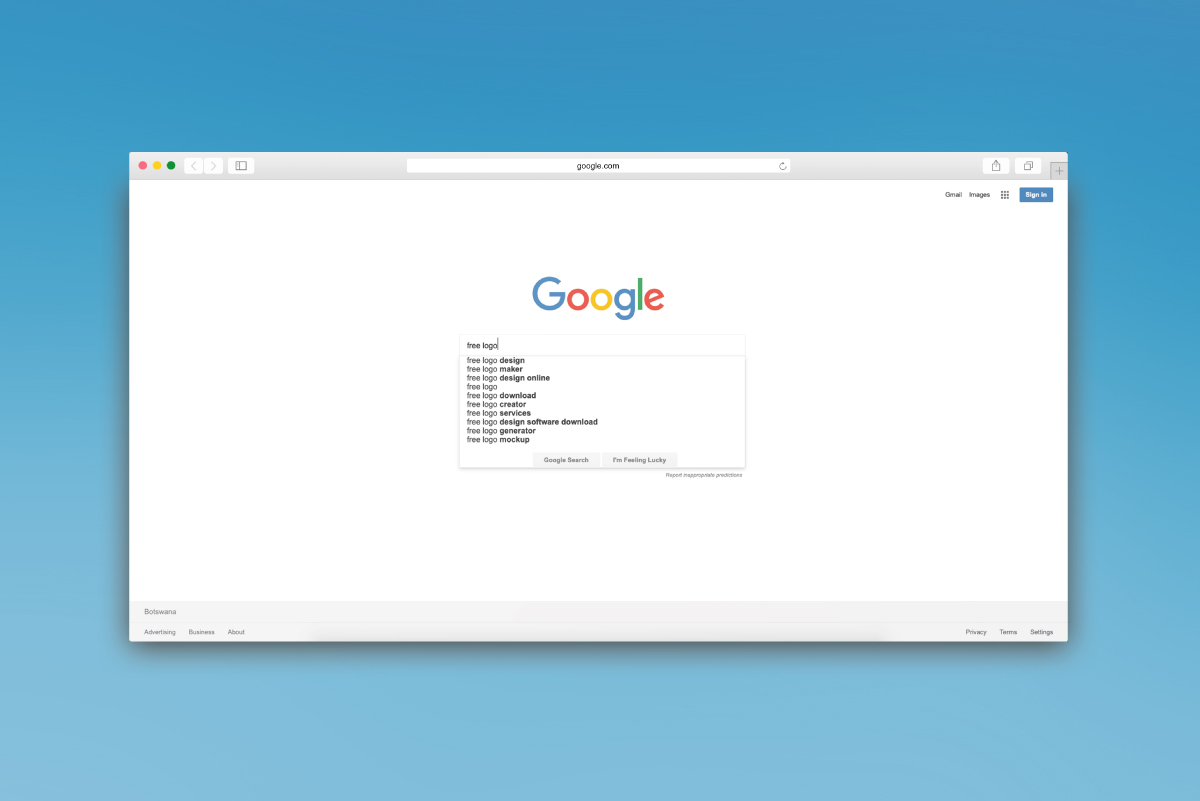 Staging a competition for a rebrand is a very bad idea
My hearts sinks whenever a company wishing to rebrand decides to run a logo design competition. Not only is a company's reputation on the line, it's foolish to think a rebrand just involves changing a logo and everything can be completed in just a couple of weeks. An effective rebrand takes months because overhauling a company's image is more than just a new logo, it's a huge undertaking with extremely high stakes. If you rush the process and get it wrong, it could damage a company's credibility, harm relationships with stakeholders and risk alienating a loyal customer base. Therefore running a competition to source a company logo is not a good idea, using a competition for a rebrand is a very bad idea.
What you might think…
Companies that launch logo design competitions might have good intentions and imagine they'll receive hundreds of amazing logo designs to choose from. They may even believe they are offering an exciting opportunity to those who wouldn't normally be given a chance. By excluding non-citizens they may feel they are supporting local talent and as such the prize money is almost like a lifeline to struggling designers. But the reality is quite different and it's a reality that has repercussions.
What you might not know…
Companies tend to devalue their own brand, how ever much they award the winner is how much value they've placed on their brand. Logo competitions are a serious gamble and companies could end up with a sullied reputation if it goes wrong. These types of contests are also known as 'crowdsourcing' and 'spec work' and, although it sounds far-fetched, both are considered to be a form of exploitation. Logo design competitions are becoming increasingly popular because they are a relatively easy and cheap method of sourcing logo designs. It's essentially cheap labour since no one other than the 'winner' receives payment. In any other business that can be regarded as exploitation.
Spec work is unethical and if you don't believe me, check out this link – When you see the prize monies offered, very few reflect the true value of a rebrand.
"The average rebranding initiative costs about 10% to 20% of the marketing budget. For example, if your annual revenues are $15m and your marketing budget is $750k, you can expect your rebranding costs in the range of $75,000 to $150,000 to overhaul your company's brand."

hivemindinc.com/rebranding-part-2
Beyond exploitation and diminishing an entire industry there's even further risk of a company's integrity being questioned. Although competitions can be fun, they can also be subject to scrutiny due to corruption and predetermined outcomes. This scrutiny tends to increase the more prestigious the competition. Regardless of any assurances given by the company many people still take a dim view on competitions of this nature. Even if the competition is fair there's still a potential downside. Stakeholders, investors and employees might personally know some of the entrants either through family connections or friends, which could be awkward. Some might very well respect the integrity of the competition, but they might not be in agreement with the eventual outcome. When the stakes are high everyone becomes a critic, so choosing an inferior design could lead to all kinds of problematic 'internal politics' from those who might be disgruntled.
Running a logo competition means the client is effectively divorcing themselves from the initial conceptual stage, which is a critical stage of the rebranding process. Why would you do this? The more prominent and influential your organisation the more significant your rebrand is locally and internationally. Surely a company would want to be more hands on than hand off? Lest we forget the potential cost of getting it wrong; you only have to remember the fallout from the University of Botswana's rebrand to understand why the stakes are so high.
If you run a legitimate and professional business, ask yourself these questions:
Would you stage a competition to source professional services such as accounting or procurement?
Would you stage a competition to source an event management company and catering for an event?
Would you stage a competition to find a plumber or an electrician?
Would you stage a competition to source a website?
I'm pretty sure the answers are no and the reason is because you have more respect for these professions and the services they provide.
The reality is…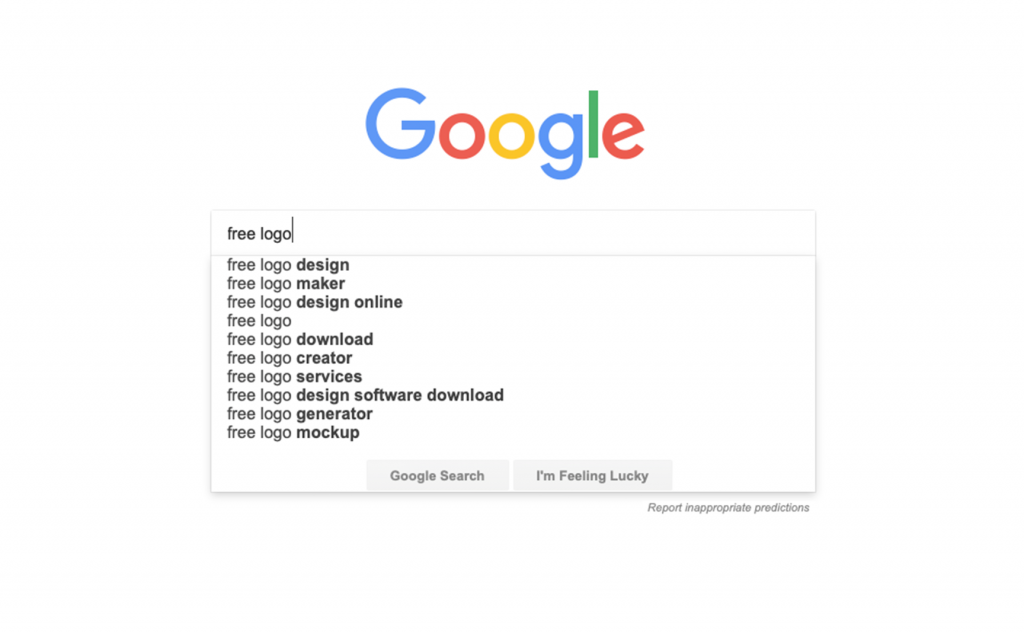 Effective rebranding is not achieved by simply changing a logo. Rebranding is a marketing strategy that can often involve radical changes to a company's logo, name, image, marketing strategy and approach to advertising. Simply changing a logo is naive and applying a new logo to the same old practises is not a rebrand. A professional will consider all aspects of your brand and its usage. Professional logo designers take the time to come up with a right solution. Competition entrants will not go to all that trouble – and they can't because they don't know how. At best, you might get entries that are dazzling and colourful, but will have little to no connection to your business.
Experienced and professional graphic designers steer clear of design competitions because they know the risks are too high, their chances of winning are slim and their chances of getting paid are even slimmer. No matter how many agreements you sign, there's the risk of ideas being stolen. The vast amount of people who enter logo design contests are not designers and will not think about your brand identity in the same way a professional would. Most are simply looking at the competition as an easy way to make money. These people might have some skills, but many will want to find a quick and simple solution – minimum effort, maximum gain. Some will be chancers and amongst all the poor quality work will be rip-off designs and/or generic downloads. Plagiarism in these types of competitions is rife – it's not a possibility, it's inevitability!
When organising a logo design contest, most companies focus on the subjective aesthetics. Very few consider the other relevant considerations, such as its usability. How will look on a t-shirt, a letterhead, a website or even a pen? Will the entrants submit the proper vector file format or just a useless high resolution JPEG? Will entrants submit a full colour version of the logo AND black and white alternatives? Will fonts be outlined? Will the file be CMYK or RGB? The devil is in the details and who at these organisations is actually qualified to judge submissions at this level?
If there are no experts on the judging panel these competitions risk being evaluated by people who are clueless and probably think clipart is amazing. I'm sure a committee might seem as though there is strength in numbers, but it's actually quite the opposite. Imagine if Nike's or Apple's logos were designed today and were judged by a committee of corporate professionals with no creative backgrounds.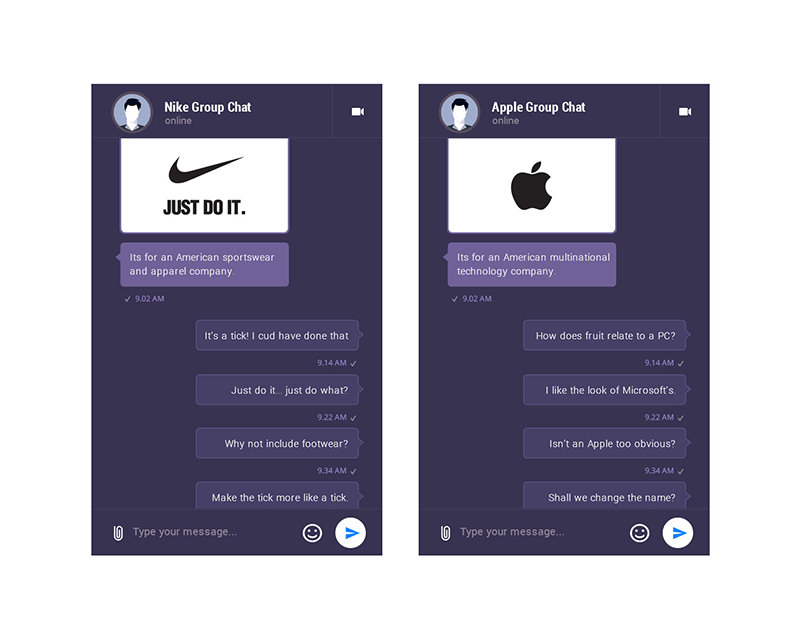 Conclusion…
Why is it the design industry constantly gets exploited like this? Like any other occupation, professional graphic designers have worked for years and gained a wealth of experience. Many have paid tens of thousands studying, buying equipment and software. Other professional service providers don't do spec work and wouldn't tolerate their profession being outsourced via competitions. But that would never happen and I'm sure the thought of doing so would be laughable, so that must mean graphic design is not considered a serious profession.
Why do some companies think logo competitions are the solution to their branding problems? There's a reason you don't see other established global brands doing it. Going forward it sets a terrible precedent. The likelihood is other companies will follow suit and that would be very detrimental to the design industry – these types of competitions are essentially nails in the industry's coffin. A bonafide professional or a small agency could use the appropriate fee for a rebrand to develop their business, maybe even expand and create jobs.
If all you're looking for is a basic logo design for an insignificant internal promotion or a theme for an event then, by all means, explore the option of a logo design competition. But when you're undertaking a rebrand the logo you seek is the brand-mark for your entire organisation, and a symbol to a much wider audience. Why are these companies not investing in their brands and preferring amateurs instead of hiring experienced professionals? The government is trying to attract foreign investment and recognises branding is an issue. Yet there are businesses excluding non-citizens from opportunities while making a mockery of branding projects…
…know that I finish writing this post with my head firmly in my hands!
Sources: Wikipedia, The Financial Brand, apexcreative.net, inkbotdesign.com, hivemindinc.com