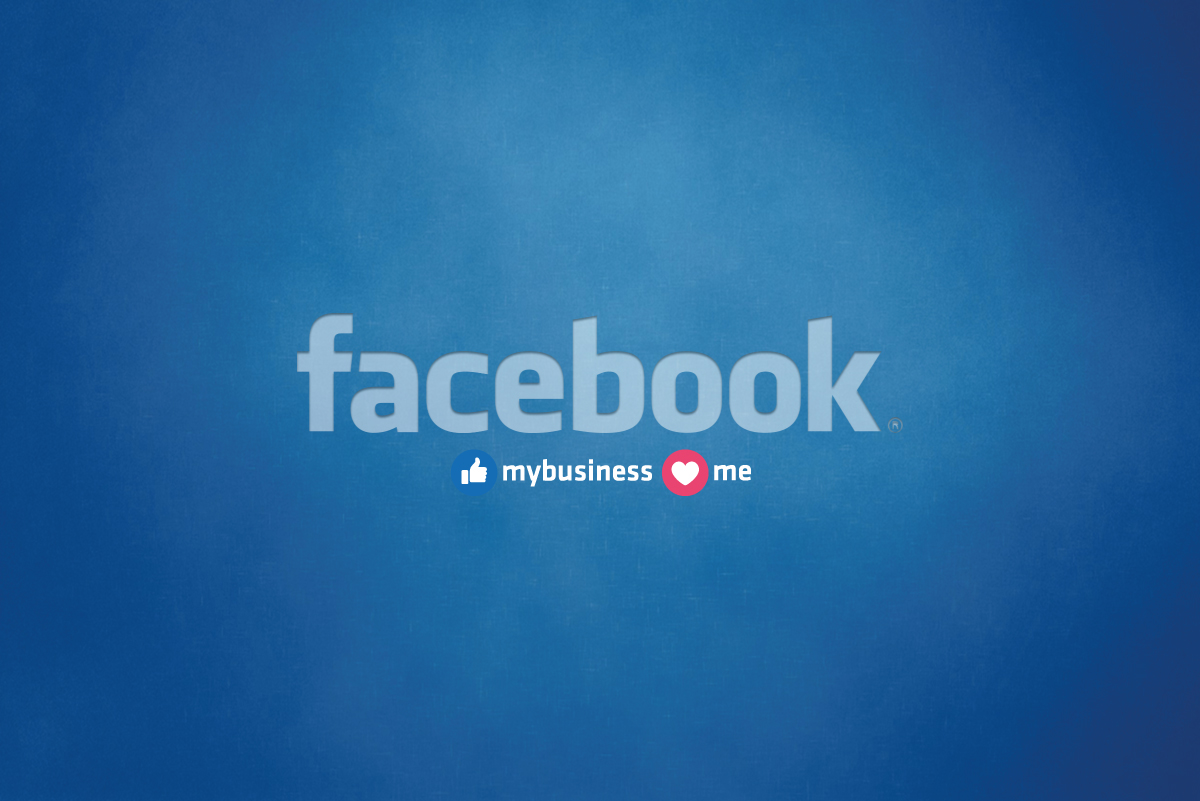 Is Facebook good for business?
There was a time when social media didn't exist and some might argue the world was a better place, while others might disagree. Social media has become an integral part of today's society and that's been the case for some years now. I'm an avid user of Facebook, but over the past few years my love for Facebook is coupled with an equal measure of hate. Facebook is a platform to have a laugh and to have meaningful or meaningless discussions, but the experience can also be very depressing.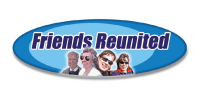 Back in 2004 when Facebook was launched the world wide web was a very different place. In my opinion Facebook was an upgrade from what was then a very popular website, Friends Reunited – a site that aimed to reunite old school/university friends, colleagues, etc. and like Facebook, Friends Reunited worked on the principle of user-generated content. But Facebook offered something more and thus became a phenomenon; almost 15 years later Facebook is a virtual playground where you will find the good the bad and the obnoxious.
Back in the early days of the internet, people were still discovering this virtual space, privacy and security was very much a concern, so people generally proceeded with caution. People were aware their colleagues and employers were also online, and therefore conscious of their conduct and selective about what they shared. Naturally things change, society changed and platforms like Facebook evolved along with other online platforms. LinkedIn has been around slightly longer than Facebook, and has maintained a degree of consistency and many of its users maintain their integrity. There's a professional etiquette on LinkedIn and maybe even some level of snobbery. Facebook-like behaviour is frowned upon, respect and credibility has to be earned regardless of who you are or your profession.
Facebook is quite different in that who you are and your profession (or rather your status) contributes greatly to your tally of followers and the all important 'likes'. Another main difference (for me) is the freedom of expression, which brings out a distinct change in some people's behaviour. I liken Facebook to the TV show Big Brother, which was launched in 2000 (UK). It was an interesting social experiment, observing how a group of strangers reacted when locked in a house for several weeks, isolated from the outside world. But over the years the show lost its way. An article I found on The Telegraph website summarises this sentiment…
"In 2000, fame was not defined in the same way that it is today, where notoriety trumps talent. Those early series of Big Brother were an experiment in human behaviour, not an audition for a leading role in the pages of Heat magazine. Soon, though, a place in the Big Brother house guaranteed 15 minutes of fame and a passport to the cordoned-off area of nightclubs. The desperate and the attention-starved flocked. The producers, with typical short-sighted ignorance, were only too happy to accommodate these losers with stars in their eyes, mistaking eccentricity with entertainment. What a shame that Big Brother has never recovered from this faustian pact."

Rupert Hawksley – The Telegraph 2016
I liken LinkedIn to TV shows 'The Apprentice' and 'Dragon's Den' in that there's some bravado, but the core element of the site's purpose is still there. TV show analogies aside, the stark difference between the two platforms is the balance between work and pleasure. What concerns me now is the professional arena is now very much a part of Facebook and I'm not sure this is a good thing.
To understand my concerns, you need to understand my views on Facebook.


Freedom of expression
People seem to feel more comfortable expressing themselves on social media and this gives rise to unhappy people. Let's be honest, we all love to have a good moan about something and it's even better when others share your opinion. Social media has a much wider reaching audience than word-of-mouth and so the hit rate increases exponentially. Complaints can quickly develop into full blown debates and comments can become nasty and abusive. Racism, xenophobia, homophobia, nothing is off the table on Facebook and of course there's strength in numbers, so there can be a mob mentality. When these exchanges occur you discover Facebook's dark side.
Self-promoters
One of my biggest annoyances and a large part of the reason I hate Facebook are the self-promoters. We're all aware of the selfie culture, but I don't have a problem with people loving themselves via their personal pages. It irks me when people create their own 'public figure' pages or apply the same self-loving tactics to business. The lure of the celebrity culture is arguably more pervasive than religion and Facebook is the perfect platform to become a mini-celebrity.
Facebook has taken on an almost godlike status in the cultural consciousness. But some have long suspected that Facebook is not a purely benevolent overlord, and recent psychological research has started to pose the question: is Facebook making people more vain?

Joe Turnbull, Culture Critic – The Guardian
Facebook is a ginormous limelight for people to boost their egos and become totally self-absorbed. Too many people are pushing their so-called 'personal brand' in order to sell products or services, but coincidentally their agenda involves making themselves the primary selling tool. Quite often the actual brand, product or service becomes secondary. Being someone who knows a thing or two about branding, I can see through this charade.
Yet birds of a feather flock together because self-promoters somehow gain large followings, giving them a perceived popularity and that mini-celebrity status they so desperately seek. Obscure, narcissistic posts, shallow behaviour and even mediocre and poor work surprisingly attracts a lot of attention. I often find myself shouting- WHY DOES NO-ONE SEE WHAT I SEE? – inside my head.
Self-appointed celebrity endorsements is bizarre behaviour really. Microsoft and Apple became successful long before people knew who Bill Gates or Steve Jobs were. These gentlemen are famous and yet I would argue neither of them promoted themselves. It was the media who introduced us to the faces behind the brands. I think that's the key element many self-promoters forget. These guys were famous before the media made them celebrities, and that came about after their success was measurable, by anonymously establishing long-standing multi-billion dollar businesses. I personally believe other people should sing your praises, by all means be proud of your achievements, but appreciate moderation and stop chasing celebrity and start chasing business.
'Likes'
For the most part 'likes' have become both political and a currency on Facebook, the more 'likes' you receive the more popular you are. Facebook in general can lead to a sense of false consensus and 'likes' are a contributing factor. Some people's entire Facebook existence is contrived and disingenuous, every picture they post can be premeditated and staged. All this in the quest for 'likes'.
Liking something can be genuine, but it can also be an automatic response and people don't actually think about your post or take much notice of it. In most cases the content is inconsequential and the 'likes' are a tribute to a person's status, or associations with other god-like beings. I can't help but feel that maybe we are becoming sheep with the 'like' button.
"Have you ever noticed that you don't have any pictures of the actual best moments of your life? Why? Because when you're actually having fun, you forget to take pictures. The last thing on your mind is your phone or your camera. I'm not saying that when people upload pictures of certain big events in their life, it means they weren't having fun or anything, but if you really think about it… your phone doesn't exist when one is in the moment."

Diana Fonseca – Iowa State University
An interesting experiment would be for Facebook to remove the 'like' function and all the other emoji reactions. How would people cope? Click here to read about a lady called, Elan Morgan who talks about her experience when she stopped 'liking' Facebook posts.
You can't trust Facebook
I don't trust Facebook. We forget Facebook is a business with highly advanced algorithms and marketing tools. You can pay as little as $5 to boost a post or your page and you can receive hundreds of those little nuggets we call 'likes'. It's amazing, they appear as if by magic, which makes me wonder if most of them really exist. Over time the 'likes' slowly dwindle, not all but enough to make you consider paying Facebook to promote your page again. So if $5 can get you a couple of hundred 'likes', imagine what $50 or $500 could generate.
Facebook plays to peoples' vanity – it's an absolutely fantastic sales strategy.
Taking everything into account, why would you want to bring your business into the Facebook arena? These days I hear about more and more people taking a break from social media, specifically Facebook because it was depressing them. I honestly don't blame Facebook for the platform it has become, I blame the Facebook community. It's such a shame, but Facebook is an unpredictable devil's playground and it's superficial… it's not real! Being famous on social media is like being rich in Monopoly. Obviously the continuous waves of 'likes' is addictive and impossible not to feel elevated. But from a business perspective Facebook is not a platform to increase revenue, it is simply a marketing tool. Of course it might be a self esteem/ego booster (especially for the self-promoters), but 'likes' are a currency that have no direct benefit to a business.
Understandably large businesses that are customer facing do have a presence on social media, but most of them use social media as a marketing platform. Freelancers and small business owners need encouragement, but I don't believe they should use Facebook to seek it. Although it is naive to solely rely on social media and not create an online presence via a website.
I just wish people will one day become enlightened and see what I see, especially when it comes to the self-promoters. Look closely then step back and analyse the bigger picture, there's a lot of misdirection and vanity in what they say and what they actually do (or post). I can't bring myself to trust these people and I find this behaviour very strange, particularly in adults because to me it's adolescent behaviour.
So why am I still on Facebook? I remain on Facebook so I can keep in touch with family and friends, which is more important to me since I moved overseas. This was one of the reasons my mother joined Facebook. As I said in the beginning, I love and hate it and have long become tired of the superficial and show off culture. I feel enlightened by being able to see both sides to Facebook, but I do sometimes envy those who are not. Ignorance truly is bliss.
Sources: Modern World by Marco Melgrati / Extracts taken from – 7 Ways Facebook Is Bad for Your Mental Health by Douglas T. Kenrick Ph.D. and Jessica Bodford / Facebook is not real life – by Diana Fonseca – theodysseyonline.com / Is Facebook making us more vain? By Joe Turnbull