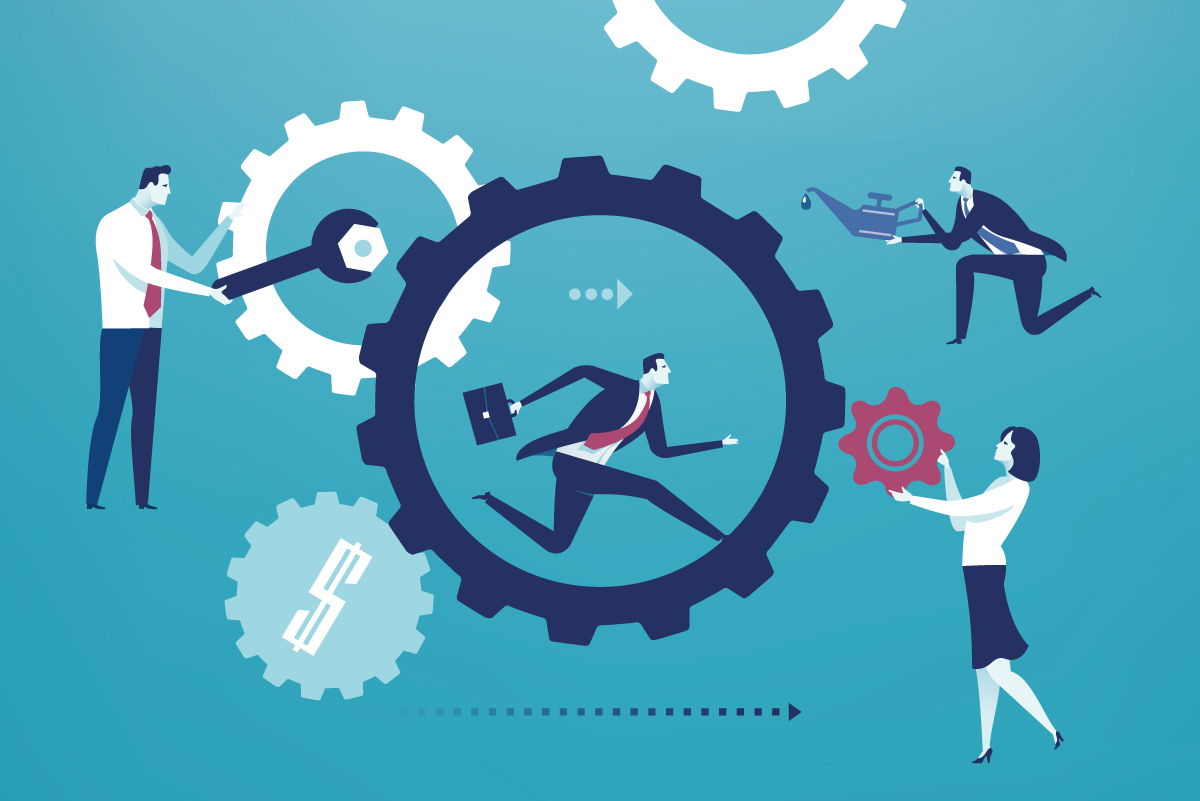 Why improving the standards and branding of Botswana-made products is so important
Botswana's Minister of Investment, Trade & Industry, Peggy Serame recently challenged local producers, urging them to improve the quality of their goods and services. That is to ensure Botswana made products and service are competitive in the domestic, regional and international markets. It is justified, and it is a good call – I salute Ms Serame.
I actually feel Minister Serame has been reading my article – if you're reading this Peggy, we really should meet one evening or late afternoon. I say evening or late afternoon as I'm sure (like me) you're much busier during the day.
Why is improving standards and branding so important?
One of the many reasons local products need to improve their standards and branding is simple. Your business/product becomes more attractive, and hopefully, you'll sell more. Improving quality and appeal makes your product or service more commercial and in turn, gives Botswana products much-needed credibility. So many people/establishments either underestimate or simply dismiss the importance of branding.
Yet branding is a vital aspect of any business, particularly for small businesses and start-ups since people don't know who you are. This is where you need to gain customer recognition and having a strong brand and quality service/products work to build that.
Even the most successful global brands remain competitive and maintain high standards because this is the promise they make to their customers. Most of us have seen CNN's 100 Club, a segment that profiles brands that have been around for a hundred years or more. Their brands have evolved and maintained a high standard, which has ensured their longevity.
A consistent and quality brand is a brand you can trust, trust breeds loyalty, loyalty ensures customers and customers keeps your cash flow alive. Trust is also important because if you lose that connection you risk losing business. People who trust your brand are far more likely to recommend you, which can often be the lifeblood for most businesses.
Invest in your brand
I feel too many people don't invest in their brands in the beginning and continue to starve their businesses of investment. Too many try to set up on the cheap and/or misplace trust in so-called branding experts, who most likely appealed to the business owner because they were cheap.
I can tell you now, there are very few branding experts here because I see very little evidence of their influence or craft. Business owners and so-called entrepreneurs will argue they don't have the money or branding is too expensive, and this is their first mistake in business. Their second mistake is hiring inadequate designers who are within their measly budget.
A logo design can range from $15 to $15,000. Quite a range! Why are logos so expensive? A logo design can be so expensive because the process of arriving at a top-quality logo takes time and talent, and a great logo can help a business succeed. A professionally designed logo can contribute to the growth of a brand.

Colin Finkle, Founder & Editor-In-Chief at Brand Marketing Blog (BMB)
For some, the claim of not having enough money is not the case, since their businesses can be funded by loans from local agencies such as CEDA and LEA. If you're still reading Peggy, I'm sorry to tell you this, but I don't even see any evidence branding or marketing skills exist within these establishments, and the same applies to BITC, Brand Botswana, BTO, etc.
Places like CEDA and LEA simply tick boxes. New businesses need branding, and they have a database of design providers who have registered with them. The business owners are given a list to choose from. But when providers register, I wonder if anyone at these establishments ascertains whether they are any good?
Aesthetics are crucial; everyone gravitates to things that look good and make them feel good. Therefore, investment is key, and if you get it all right, you may just see a return on that investment. Get it wrong, and your business will have an uphill struggle from day one, a struggle it may never overcome.
Choose design partners wisely
Designers who are within measly budgets are not always the best option. Many don't display evidence of carrying out any research or finesse in their execution. Where retail/commercial businesses are concerned, there's a reason certain brands follow a pattern, which adequate research should highlight to those who understand what they're looking for.
The elements contained within certain branding or packing are elements that resonate with consumers. Very few local designers exhibit this knowledge, and so local products will struggle to survive against established brands on the supermarket shelves. Botswana brands can often look shoddy and cheap because they are poorly designed and can look like inferior replicas of the items sitting next to them on the shelf. 
Admittedly, choosing the right designer is daunting, and many designers don't make the task easy. Imagine you need design work, and you post your requirements on Facebook. Your post becomes a piranha feeding frenzy, attracting dozens upon dozens of responses instructing you to 'WhatsApp me' or 'call me'. Others tag random people or post links to pages, and some of these guys aren't even based in Botswana!
Its overwhelming and most experienced professionals don't respond to these posts – I refuse to pimp my services at some backward auction. Clients should be able to search the internet and peruse online portfolios at their leisure. But then again, many URLs advertised on designers' pages don't actually exist, and emails can go unanswered.
Consider growth and don't become complacent
Overall, high standards and appropriate branding allow you to think about potential growth. Since the population of Botswana is around 2.3 million the local market is limited, and Batswana should be seriously looking at expansion and exporting products.
The Government is trying to assist by restricting certain imports, encouraging local manufacturers to produce those restricted products. However, this (in my opinion) is a double-edged sword in that there's a risk the local market could become saturated, complacency can creep in, which could lead to standards dropping.
Restricting certain imports can help local businesses, but competition can't be avoided, and competition is healthy, as it ensures people stay on top of their game and/or innovate in order to compete. The Government can't continually hold local businesses' hands and shield them from the real world. Why not make local businesses competitive and equipped to challenge their competition?
There's also a need for communication and clarity on the whole 'local' drive, as some can take it too far or misinterpret the notion. If you buy stock from South Africa or China and sell those goods on to Batswana, you're not exactly in the realms of PushBW. 
As the article states, the #PushaBw initiative was launched in 2018, as a campaign to rally Batswana and all residents to make conscious decisions to buy locally produced goods and services. These are products manufactured in Botswana, not imported from other countries, and produce grown or meat reared in Botswana. If these local products are to compete, they have to be equally as good (if not better) than imported products.
Although thinking about imports, variety in Botswana's retail section is seriously limited. Many outlets sell pretty much the same things, and almost every mall houses the same stores. Where supermarkets are concerned, a lack of consistency is becoming widespread, and in some cases, certain products have simply disappeared for good. Sadly, home-grown supermarkets (mentioning no names) have a severe deficiency where quality and appeal are concerned.
Some businesses could even consider specialising instead of being a jack of all trades. I see so many service providers offer a suite of services that don't always link. Why not choose the service you feel you can do best? If you're a photographer, why offer branding services or web design? Being a jack of all trades is spreading yourself thin and it is inevitable you'll make promises you can't keep, which is detrimental to your business.
Price fairly, and that works both ways
Even people with a certain degree of skill make pricing mistakes. Fuelled by greed, they price their products too high for the local market. But I see service providers pricing has recently gone crazy; design providers reducing their rates by 50% or more! How do they intend to maintain that in the long-term? Creative agencies with a better degree of skill than the 'hundred pula guys' are now competing with them.
Think about it this way, you've valued your service at one price, and now you're devaluing that service by reducing the rate by such a large margin. You may attract customers now, but you're working two or three times harder for less money. How do these agencies plan to increase their prices going forward when the market knows they provided the service for less?
Other issues such as vanity and the C-word
Marketing is another area that fails. Most seem to use it as an opportunity to market themselves, and their products and services become secondary. Others simply rely on Facebook – the world where 'likes' can be cashed at the bank (hand over face emoji).
People haven't been waiting all their lives for your product; you need to market it, you need to produce something that stands out so it can't be ignored. It's not easy, not at all; it's one of the biggest challenges every business faces.
We also have to acknowledge the 'food chain' and key factors that lead to the current deficiencies. I wouldn't expect Minister Serame to address these, certainly not in the public domain, but they need to be addressed behind the scenes if anything is to improve.
People do need to take responsibility for their own actions, decisions and lack of research. Another example is the fact many business owners should be fully aware that it is 2020, and they need a website. However, most consider a website to be a luxury rather than a necessity. Speaking from personal experience, I have received work from foreign agencies because they searched Google and found my website.
To avoid sounding like a broken record, I won't bother going into the 'who you know' culture, nepotism and corruption. This eternal stench that never goes away arguably plays the largest part in both hindering and killing local brands and Botswana's reputation.
—————
When it comes to branding, it's a collective effort, and this starts with investment. Invest in your brand, research and find a proven expert to design your brand identity, maybe even your marketing. Source quality products, strive to provide a quality service and price fairly. Too many local businesses look to capitalise on one sale, living from month-end to month-end.
Do they think about being in business in a year from now, two, three years from now and beyond? It's as though they expect their business to eventually fail, so they focus on quantity, not quality and live the high life while it lasts. But for those who do work hard to stay in business and do wish to export, remember that once you step outside Botswana's borders, the competition is fierce, and the Government can't help you. Your brand has to sell itself. 
This article may seem damning and critical, but it becomes more than frustrating when you see brilliant products and talented individuals go nowhere. I've seen a fairly unique product stripped of its soul and heritage in an unnecessary rebrand. Year after year, the same mistakes are made, and there's very little progress or development.
It's time for people to break the cycle, embrace change, up their expectations and standards, push the boundaries and do things differently. Those who do will be the change Botswana sorely needs.