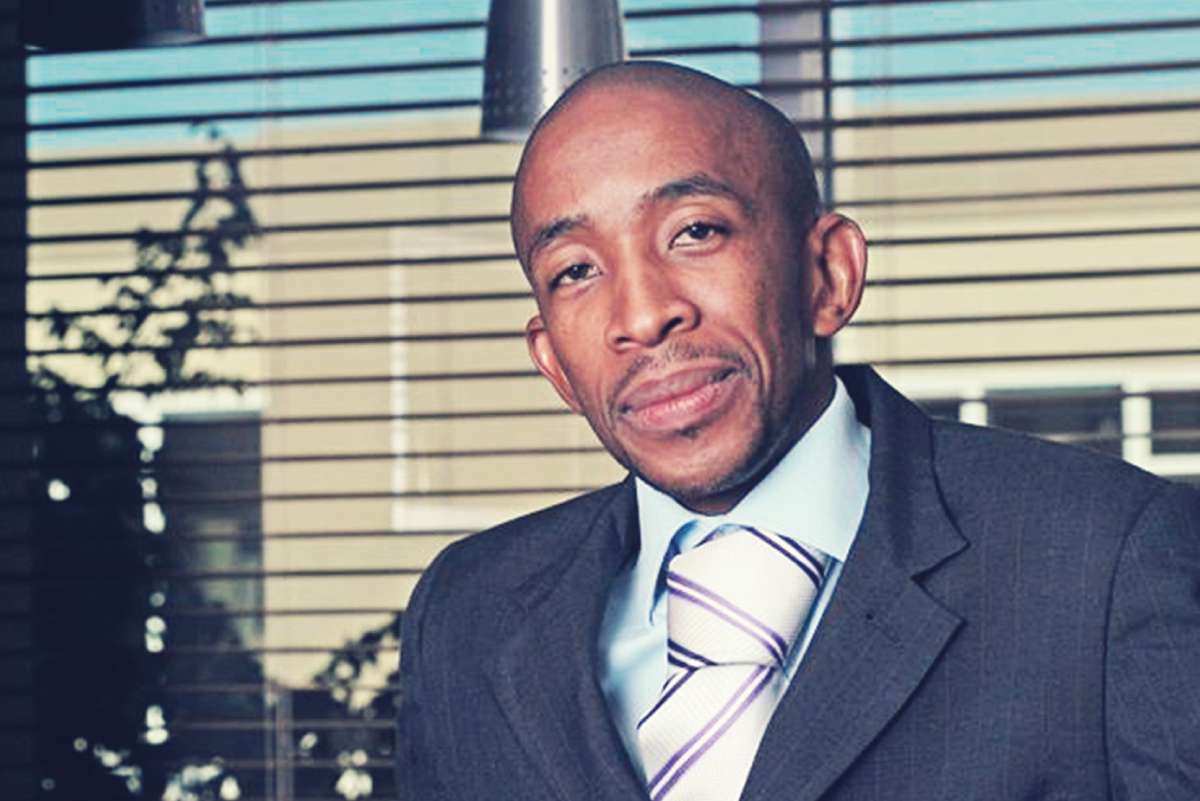 Mathata Gasennelwe – an unexpected inspiration
I first visited Botswana in 2006 and the trip had a profound effect on me; to my surprise I could actually envisage living in Botswana. My Motswana wife and I returned to the UK and starting saving so we could afford to make the journey again to do a bit more research and explore Gaborone. Our visit in 2006 only afforded us a couple of days in the capital, as the majority of our time was spent with my in-laws in Maun.
By 2008 we had saved enough and in preparation for our extended stay in Gaborone, I started to search online for people in Botswana who could possibly offer me advice. I emailed numerous individuals from a variety of companies, but the only reply I received was from a gentleman by the name of Mathata Gasennelwe, the Managing Director of Horizon Ogilvy & Mather. He gave me his number and suggested I get in touch to arrange a meeting once we arrived in Gaborone. A couple of days after we arrived I called and he asked me if I was free the following day and we arranged to meet at his office. I was taken aback by the fact he asked me if I was free, he didn't dictate a time suitable for him – he was making time for me. This wasn't the behaviour I was accustomed to from someone in such a high position.
We arrived at his office and were taken to a meeting room, on the table were refreshments and snacks that Mathata had organised beforehand. He greeted us both and we had a very informal chat, he asked about my wife's background and wanted to know more about me before reviewing my portfolio. He told us a bit about his background and enquired about our plans whilst in Botswana. I'd only known the guy for less than an hour, but it felt like we were catching up with an old friend. He looked at my work and gave me great feedback. He was very supportive about the idea of us coming to live in Botswana and felt it would be a prudent move.
Surprisingly, Mathata felt I should consider becoming self-employed rather than search for a job and his reasoning was entirely selfless. Self-employment wasn't something I had considered, but Mathata knew a salary paid in Pula was considerably less when converted to £, a comparison he believed I would inevitably make and become frustrated. It was important I was motivated and didn't feel under-valued therefore becoming self-employed would be more rewarding. He even suggested he could help me get started by giving me work, and later implied we could talk about a role for me at Horizon Ogilvy & Mather in the event self-employment didn't work out. We talked for what felt like hours, I couldn't believe the Managing Director of a well-known advertising agency devoted so much of his time to me (a foreigner and a complete stranger).
The thought of leaving the UK and moving somewhere half way across the world was daunting. It wasn't an easy decision and it was difficult selling the idea to family and friends. Had we been thinking about moving to Spain, Canada or Australia, people would have been more agreeable, maybe even jealous because they knew about these countries. Instead of a build up of excitement I spent many a day reassuring people, some of which had never heard of Botswana before. People's hearts were in the right place, but it becomes unsettling when you have to constantly validate your decision. Meeting Mathata was like a breath of fresh air. His evaluation of my work inspired me so much, his generous offers gave us security and helped us focus, and he gave me the impetus I needed. After we returned to the UK we exchanged a couple of email, but unfortunately a year later Mathata passed away from illness.
Five years later (a lot longer than we anticipated) we finally relocated to Botswana and I established my own graphic design company – Blue Zebra Creative. I quickly discovered the kindness and consideration I received from Mathata was now in short supply and dwindling. Mathata was a gentleman in every sense and was very humble, which I found quite remarkable given his status/position. He used that status to do good things; he inspired me and renewed my confidence and belief in my abilities. I had hoped he would be a mentor to me as I sensed he was trustworthy, he genuinely cared and had no hidden agenda. His first impression stayed with you – you met him once and you wanted to meet him again. In my experience the qualities Mathata possessed are rare in Botswana and I feel fortunate to have met him, my only regret is I wasn't afforded the opportunity to get to know him better.
Over the years I have worked with amazing people, some of which are good friends. One in particular was a successful and experienced salesman. I once asked him what his secret was and he said there was no secret; the key was the relationship followed by effective delivery. I'd like to think this was Mathata's ethos, in my opinion he was the embodiment of 'botho' – a quality I believe is in short supply. It is clear Mathata made a huge impression on many others and even though he is no longer with us, he clearly left a legacy. Mathata passed away in 2009 and a year later 'The Mathata Gasennelwe Best Marketing Graduate Award' was launched in honour of his contribution to youth entrepreneurship. The award has a mentorship programme allowing winners to grow within the marketing field. In 2013 Mathata was posthumously given the 'Lifetime Achievement Award' at the first ever-inaugural awards of the Association of Communication Agencies, for his contribution to the marketing industry.
If there is a moral to this story it would be to follow Mathata's example. There's a quote from an unknown source – "I want to inspire people. I want someone to look at me and say, 'Because of you I didn't give up.'" Mathata is one of a handful of people who have inspired me and because of them I didn't give up and I won't give up.