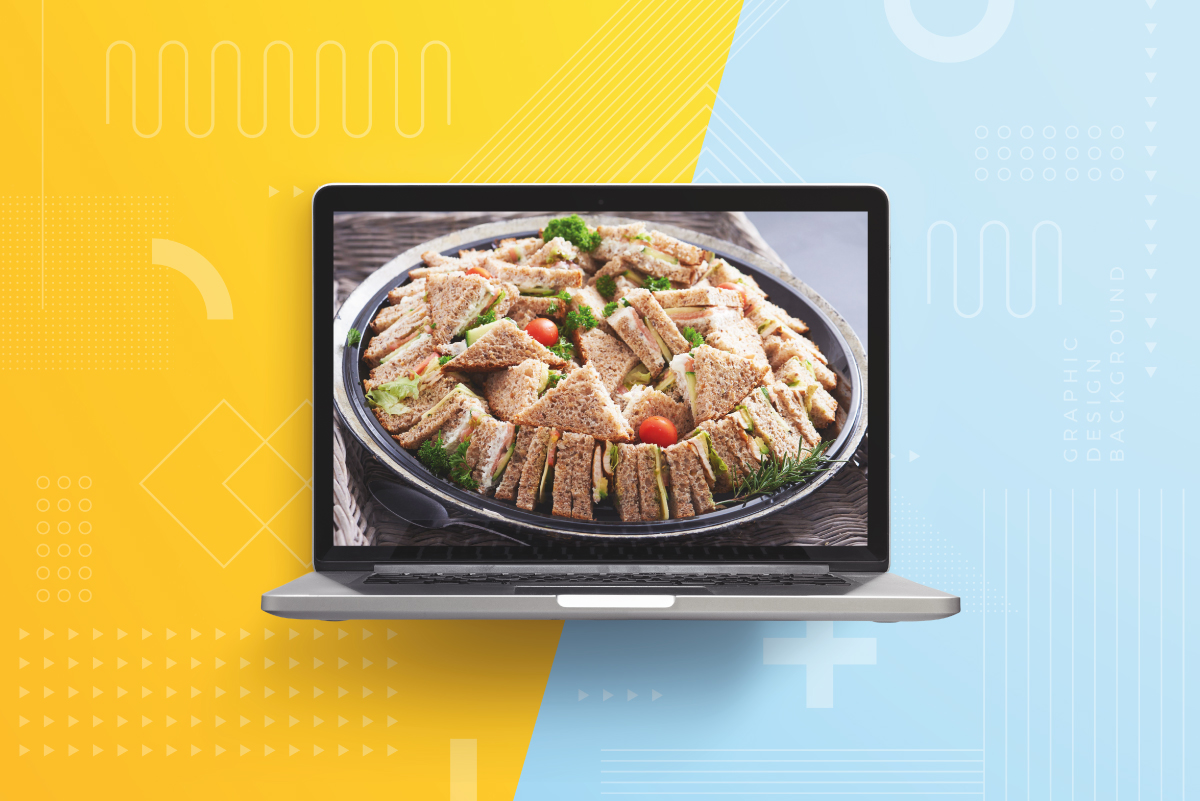 The challenges of being a creative in Botswana – Part 1
Linda is a professional lady who works for a well-known organisation and outside of work, she loves being the host. Summer has arrived and she decides to welcome the warmer evenings by hosting a dinner party. Being a high-powered socialite, the guest list will include public figures, influencers, well-known and respected businessmen and women. This will be a fabulous opportunity for Linda to network and so it has to be the best dinner party ever, no expense spared. For that reason, she decides to engage one of the best catering firms in town.
Linda contacts the catering firm and Julie (the owner of the firm) answers the phone. They exchange pleasantries, with Linda telling Julie she has heard wonderful things about her catering. Julie appreciates the flattery and the two of them chat like they're old friends. They gossip, they discover they have friends in common. Now the ice has been broken, Linda tells Julie she wants to host the best dinner party ever. She wants canapés, welcome drinks and a fabulous three-course meal with a selection of fine wines. Linda explains she wants her guests to enjoy the overall experience.
A very impressed and grateful Julie is excited about the potential business and informs Linda about the process. The first step is for Linda to complete a form, which will ask for specific details such as what type of food she would like for each course. How many people will be in attendance? What beverages would she like? The day of the event and other vital details so she can compile a quote. Linda immediately tells Julie that she wants to host the dinner party in two weeks; she's not sure which day exactly, but will let Julie know in due course.
Julie explains that she'll need the form back as soon as possible, as once the quote is approved she'll need to source the food, drinks and make other preparations. Linda understands but asks if Julie could give her a rough idea of the cost. Julie regrettably informs Linda that there's isn't a standard price and the details given on the form will determine the costs. Linda tries to squeeze Julie once more, but Julie is reluctant. She can see Linda's eagerness, so explains that certain meals cost more than others and some take longer to prepare or source. If Linda wants Champagne, then Champagne costs more than a standard sparkling wine, several waiters will cost more than a few, etc. Linda accepts defeat and assures Julie she will give it some thought and return the form within the next day or so.
A couple of days later, Linda emails Julie asking if she has the quote yet. A rather puzzled Julie reminds Linda she didn't return the completed form. Linda replies saying she'd been busy with work and once again, asks for a rough idea of the cost. She further enlightens Julie by telling her she went to the supermarket and saw they provide a variety of platters for a few hundred bucks each. The type of platters you can order in the morning and they'd be ready by lunchtime. She asks Julie if she could do something similar (but better) for around the same price?
Julie, now slightly offended, explains that she employs a trained chef who would be present on the night to prepare the food, so each course is freshly made. She also explains that Linda wants staff, fine beverages, not to mention three-courses. She reiterates her need for the completed form, so she can provide Linda with a quote. She also highlights that she would require a deposit, so the sooner the form is received the sooner they can get started (should the costs be approved).
Linda is now becoming mildly frustrated. She tells Julie she doesn't know what she wants and since Julie's the caterer, can't she just put together some options. She even goes a step further and asks if Julie would prepare a selection of sample foods for Linda to try. Julie explains that she still needs an idea of the variety Linda wants (beef, pork, chicken, fish, vegetarian) and the cost of the samples would have to be covered. At the prospect of having to pay for samples, Linda tells Julie about her budget limitations. So Julie advises Linda to visit her website to peruse through other events she has catered for. By using the menus and the images as inspiration, Linda should be able to complete the form. She also points out that time is dwindling.
Almost a week passes and Linda emails Julie; she hasn't filled in the form but tells Julie what she'd like in the body of the email. To start, she would like something simple, then for the mains, she would like the option of chicken or fish and a cake for dessert. Whatever wine Julie feels is best will be fine. She ends her email by requesting Julie kindly send the quote immediately. Julie, now with her head in her hands, replies stating she still needs more details, since all the specific questions listed in the form were not addressed. How many people are attending the dinner? How many staff will be required? She still doesn't know the exact date of the dinner party. She closes her eyes, says a little prayer before clicking the send button.
Another couple of days pass and Julie receives an SMS from Linda telling her more details. She still hasn't completed the form nor answered all the questions required, but gives Julie enough information to put together a quote. Linda also tells Julie she wants to host the dinner on Friday evening, leaving Julie with only a few days to price the job, send the quote, wait for Linda's approval, source the food, drinks and secure staff. She knows the event will be attended by people she wouldn't mind impressing, so feels the challenge will be worth the potential reward. She spends the rest of the day working on the quote and sends it to Linda later that night.
Unfortunately, Julie doesn't hear from Linda, leaving her somewhat bemused, upset and annoyed that Linda wasted her time. Not knowing why eats away at Julie, she can only assume the price put Linda off. I mean, she did ask if Julie could match the supermarket's price. An upset and frustrated Julie puts it down to a lesson learned, brushes herself off and moves on.
A couple of weeks pass and Julie is catering at a corporate event. During the course of the evening, she recognises one of the board members she's met a few times at various events and so they start chatting. The gentleman tells Julie her food and overall service has been amazing (as always). He then goes on to reveal he attended a dinner party a couple of weeks ago. He said it was the worst dinner party he had ever experienced. The host had invited a few of her colleagues, who were privy to the preparations. Typical gossips thinking this would endear themselves to this man, they told him that Linda went with the supermarket platters for the canapés. The starter and the main course were ordered from a nearby restaurant and dessert was a cake she made herself. The waiters and waitresses were her nieces and nephews, who were there reluctantly.
The gentleman went on to tell Julie the platters were horrible – sandwiches that had been left in the fridge for hours before being served. The food was delayed and no vegetarian option was offered. The wine was cheap, screw-top bottles and the only soft drinks available was Fanta or tap water and no ice. He said that the host would have done well to hire Julie because she made a poor impression on the people she had hoped to impress. He told Julie that everyone was polite but left very underwhelmed and disappointed.
This is the world we live in, if you're going to host a fine-dining dinner party and invite such influential people, you should invest in that event and do it properly. But everyone left feeling as though she didn't value them enough. Since the host was heavily invested in the running of the kitchen and organising the waiters, she barely had the time to mingle and talk to her guests. The atmosphere was off, it just wasn't an enjoyable evening.
Julie decided to keep her experience with Linda to herself. She told the man there's always a cheaper option, but cheap isn't always the right option, some people learn the hard way or don't learn at all. She thanked him for his kind compliment, refilled his glass and went back to the kitchen… with a smile on her face.
—————
Over the years and especially since I moved to Botswana, I've been asked what is it like being a graphic designer and what is it like being self-employed. The story above is my way of answering those questions. They are made up, analogies if you will, to describe what it can be like being a graphic designer in Botswana. Hopefully, you found the story amusing, but this is my reality.
The story is based on real experiences. However, I can't put them across in real terms since graphic design and the creative process is not properly understood, nor (in some cases) appreciated. Hopefully, by wrapping the truth with a bit of fiction helps you understand the frustrations.
This story portrays the challenges of obtaining a brief and response after you send a quote.
I should highlight that this doesn't apply to every client. Thankfully there are some who are fantastic and communicative.